For Residence
PLEASE NOTE THAT RENTAL PROGRAMME IS NOT AVAILABLE UNTIL FURTHER NOTICE. FOR LATEST UPDATE, PLEASE CALL 90016441. THANK YOU!
HOW TRUE IS THE
TRUE RENTAL PLAN?
A simple, affordable and hassle-free water purifier ownership plan that lets you own a CUCKOO King Top Water Purifier for only $2.83 per day!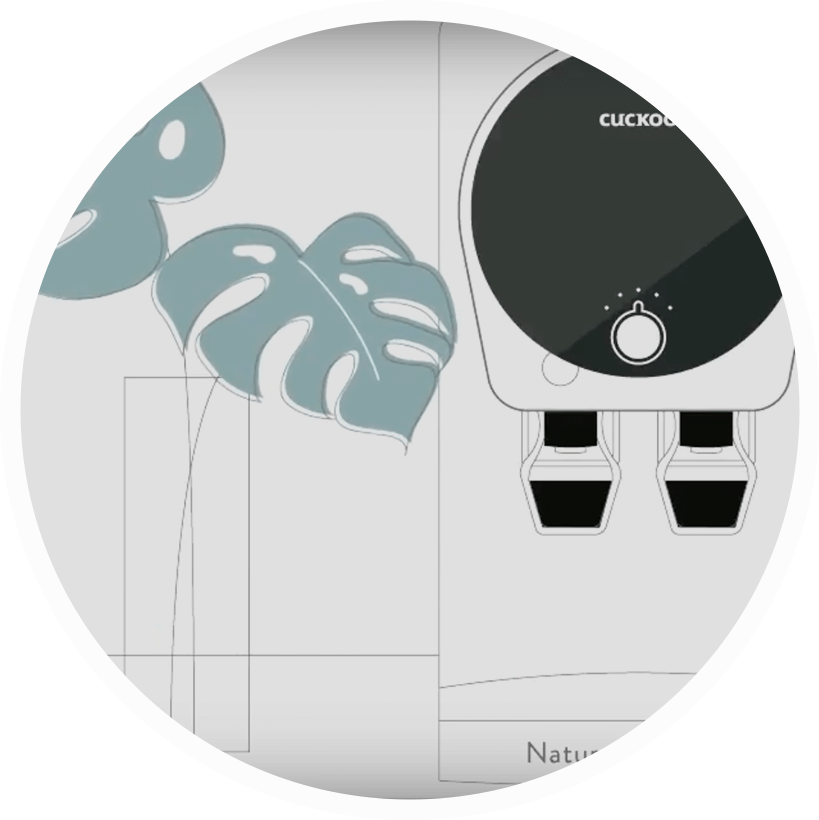 TRULY AFFORDABLE
Only $2.83 a day! To sign up for the plan, pay a one-off registration fee and one month's rental fee of $85!
TRULY HASSLE-FREE
Enjoy free installation, warranty, as well as, servicing and filter replacements every 4 months!
TRULY REWARDING
The longer you rent, the cheaper you pay! Get a $10 rebate every month after the 3rd year of your plan!
TRULY SIMPLE
Say goodbye to hidden fees – installation fees, servicing fees and additional maintenance fees!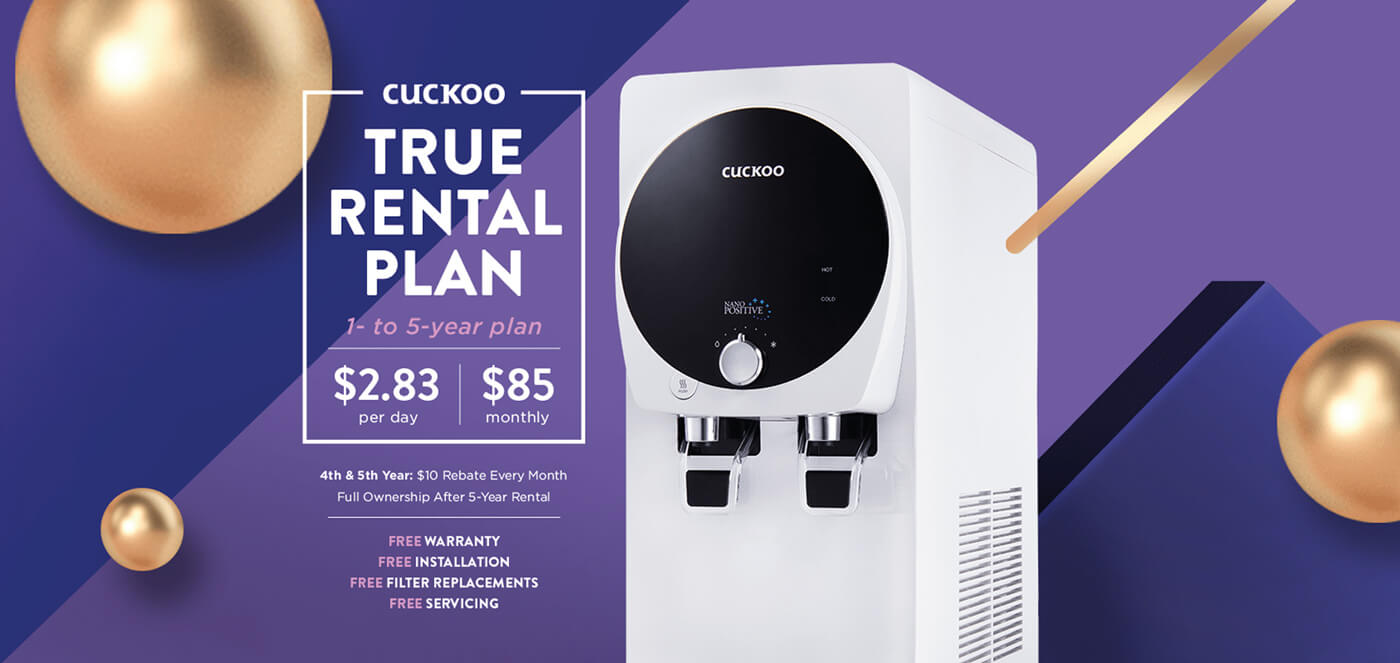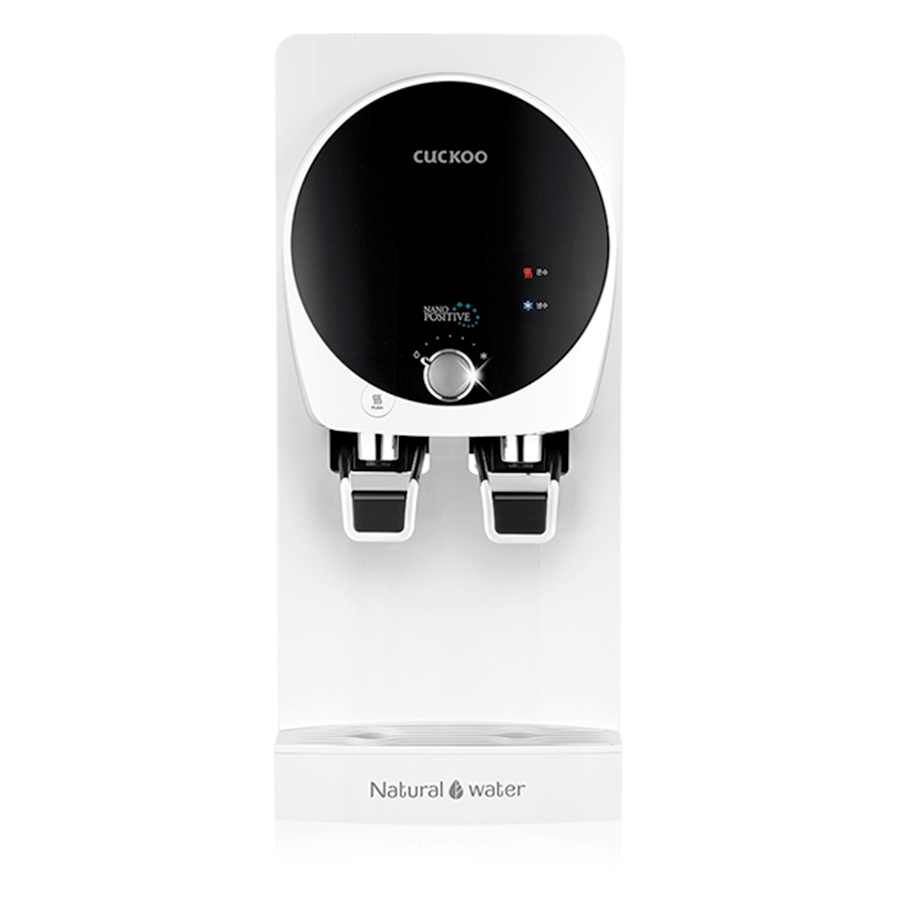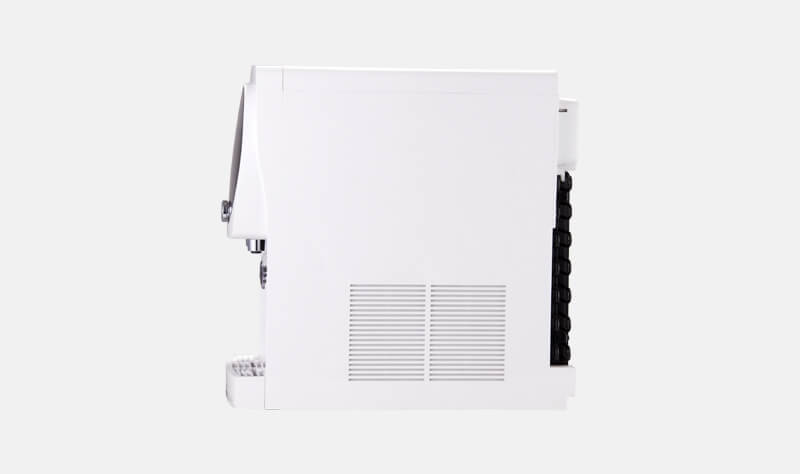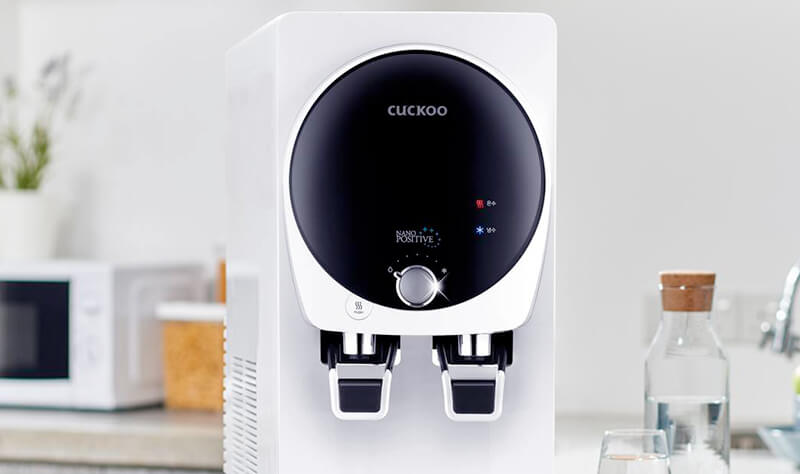 First mild-alkaline water purifier that features room-temperature and cold water
Features
Designed for homes
Slim and stylish design
First mild-alkaline water purifier that features room-temperature and cold water
Nano Positive Filtration System
Stainless steel water tank
Child lock safety feature
Model
CUCKOO KING TOP
Filtration Steps
Nano Positive Filtration System
Filter & Replacement Period
| | |
| --- | --- |
| Sediment Filter | Every 4 Months |
| Pre-Carbon Filter | Every 8 Months |
| Natural Filter | Every 12 Months |
| Nano Positive Filter | Every 12 Months |
Tank Capacity

| | |
| --- | --- |
| Cold | 1.0L |
| Room | 0.3L |
| Hot | 1.0L |
Material
Antibacterial Stainless Steel Water Tank
Power Consumption
Dimension | Weight

220mm (W) x 492mm (D) x 490mm (H) | 13.6kg
Model
CUCKOO KING TOP
Filtration Steps
Nano Positive Filtration System
Filter & Replacement Period
Sediment Filter
Every 4 Months
Pre-Carbon Filter
Every 8 Months
Natural Filter
Every 12 Months
Nano Positive Filter
Every 12 Months
Tank Capacity
Cold
1.0L
Room
0.3L
Hot
1.0L
Material
Antibacterial Stainless Steel Water Tank
Power Consumption
Cold
100W
Hot
300W
Dimension | Weight
220mm (W) x 492mm (D) x 490mm (H) | 13.6kg
Registration Fees
(Non Refundable)
SGD300
Rental Fees (Monthly)
BY: Credit Card / Debit Card Only
1 - 36
37 - 60
> 61
SGD85
SGD75
Ownership Transfer
Registration Fees
(Non Refundable)
SGD300
---
Rental Fees (Monthly)
BY: Credit Card / Debit Card Only
SGD85 (1 – 36month)
SGD75 (37 – 60month)
Ownership Transfer (after 61month
---
Term & Condition (Rental)
Rental Fees includes free parts and schedule maintenance
Minimum Contract period of 36 months
In Case of any eary terminate customer need to borne the balance minimum contract rental fees
Product automatically ownership transfer after 60th months with fully paid rental fees
Documents:
IC Copy
Credit / Debit Card Copy
Rental Agreement
Credit / Debit card form